Nam Park, DDS, MD
Oral Surgeon Serving NYC
---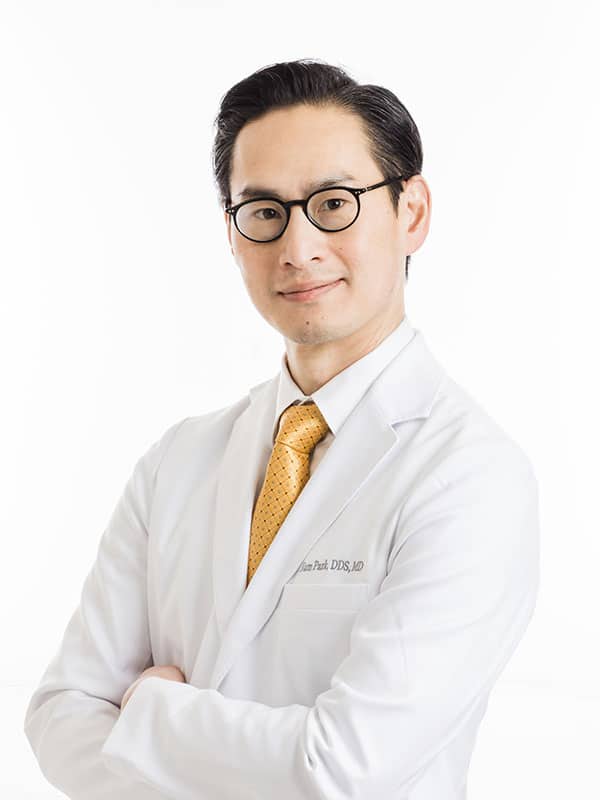 ---
Dr. Park is a dual degree, board-certified oral and maxillofacial surgeon. He received his B.A. in biology from Boston College. He received his D.D.S degree from the School of Dental Medicine at Columbia University, and his M.D. degree from State University of New York College of Medicine.  He completed a 6-year residency in Oral and Maxillofacial Surgery at Kings County/SUNY Downstate Medical Center.  He then completed a fellowship in Cranio-Maxillofacial Surgery at Posnick Center for Facial plastic Surgery and Georgetown University Medical Center.
Dr. Park practices a full scope of oral and maxillofacial surgery including office-based dentoalveolar, wisdom teeth removal, dental implant surgery as well as hospital-based procedues including corrective jaw/orthognathic surgery, sleep apnea, cleft care, maxillofacial trauma, and facial aesthetic surgery. Dr. Park served internationally for Healing the Children, a non-profit organization that provides surgical care to underprivileged children with cleft lip and palate.  He is published in the Journal of Oral and Maxillofacial Surgery and the International Journal of Oral and Maxillofacial Surgery. He is an attending surgeon at the Mount Sinai Hospital with full privileges.
With more than 20 years of experience in the field, Dr. Park has expertise to solve complex oral and facial problems. He is a Diplomate of the American Board of Oral and Maxillofacial Surgery, and a Fellow of the American Association of Oral and Maxillofacial Surgeons. He is a member of the American Academy of Cosmetic Surgery, American Dental Society of Anesthesiology, and Academy of Osseintegration.
---