Facial Trauma Treatment in NYC
---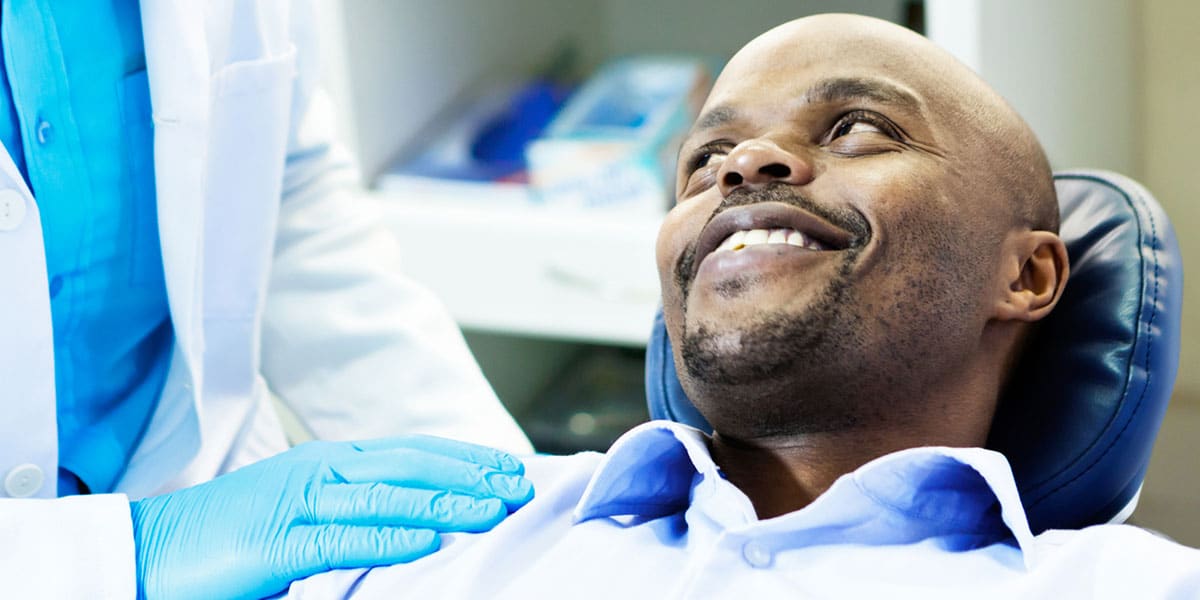 ---
Upper West Side Oral & Maxillofacial Surgery provides treatment for facial trauma in New York, NY. Call 212-466-6984 to learn more and schedule your appointment.
Facial trauma can leave you physically injured and anxious about your prospects for recovery. By choosing an oral and maxillofacial surgeon who specializes in treating facial trauma, you can feel confident knowing you're getting the best possible care. As a dual-degree, board-certified surgeon, Dr. Park is among the leading facial injury experts in New York City. He provides both emergency care and long-term rehabilitation and reconstruction for patients with complex injuries to the face.
---
Types of Facial Trauma
---
Facial trauma is a broad term that describes a number of different possible injuries. Such injuries are usually caused by accidents, including sports injuries, falls, car accidents, workplace injuries, or physical assault. In some cases, an oral and maxillofacial surgeon like Dr. Park will manage all of your care after a facial injury, but there are other circumstances in which a number of different providers may collaborate to provide comprehensive care. Oral surgeons can address the following types of facial trauma:
---
Soft Tissue Injuries
---
When it comes to soft tissue injuries to the face, there are a number of unique concerns. Lacerations can cause permanent scarring, so Dr. Park repairs these injuries in such a way to minimize the potential for scars. In addition, facial injuries can impact the salivary glands, salivary ducts, and facial nerves. Care must be taken to restore as much function as possible when these structures have been injured.
---
Bone Injuries
---
When bones in the face are fractured, they must be stabilized in order to heal, but unlike an arm or leg fracture, a cast cannot be used. Instead, Dr. Park may wire your jaws together or use plates and screws at the injury site. Although stabilizing the bones with plates and screws requires surgical incisions, these are small and, whenever possible, made in a place where the scar will be hidden. This method allows you to return to your normal activities relatively quickly and limits permanent changes to your facial appearance.
---
Dental Injuries
---
Dental injuries after facial trauma may be treated by an oral surgeon or by other dental specialists, including general dentists, prosthodontists, and endodontists. Dr. Park can stabilize teeth that have become loose after a jaw fracture, or even replant teeth that have been knocked out. When a tooth is too injured to be saved, it may require extraction.
---
Frequently Asked Questions About Facial Trauma
---
How do you treat facial trauma?
---
Treatment for facial trauma depends on the specific injuries that have occurred. Sutures or glue may be used for lacerations; plates and screws can stabilize fractured facial bones; wires can provide stability for a fractured jaw; splints can be used to support a tooth that is loose or that has been replanted after being knocked out.
---
How long does it take facial trauma to heal?
---
The amount of time it takes for facial trauma to heal depends on the type of injury you've suffered. Some symptoms may subside in a matter of days or weeks, while others may take many months to fully address.
---
What is maxillofacial trauma?
---
Maxillofacial trauma is an injury to the jaws or face. These injuries may be fractures, burns, lacerations, loose or missing teeth, and other physical damage.
---
How do you know if your face is fractured?
---
Signs that you have suffered a facial fracture include swelling, tenderness, and bruising at the site.
---
How do you tell if your jaw is dislocated?
---
If you think your jaw may be dislocated due to facial trauma, some of the most common symptoms include pain around the jaw, misaligned teeth or bite, difficulty opening and closing the mouth, and a jaw that feels or looks like it's not in its normal position.
Call 212-466-6984 to schedule your appointment.